REUBEN C. WARSHAWSKY, President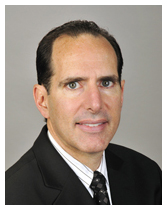 With over 25 years of experience in real estate, Reuben brings proven expertise in all aspects of real estate acquisitions, ownership, management, operations, leasing, financing and dispositions. Reuben's strong and long-term relationships with investors, lenders, property owners, property managers, brokers, attorneys, contractors, accountants and investment advisors gives him a unique ability to identify investment opportunities, structure deals quickly and effectively and manage all aspects of the project.
Reuben has been involved as both a buyer and a seller of assets, and has negotiated financing transactions and loan documents as a borrower and as a lender representative. He has extensive experience in capital structuring, including equity and preferred equity, conventional financing, securitized financing, mezzanine debt, bridge loans, subordinated debt and credit lines. Reuben believes in building relationships and networks and understands that each successful transaction and positive contact provides an opportunity to structure more deals in the future.
Before he founded Chord Realty Group, Reuben was a principal and Chief Operating Officer with DeNovo Properties LLC, where he managed the operational aspects of a start-up business, including the underwriting and due diligence efforts for the acquisition, remediation and repositioning of environmentally distressed properties.
Prior to joining DeNovo Properties, Reuben was Chief Operating Officer for Zeller Realty Group, a Chicago-based real estate company specializing in ownership, management and leasing of office buildings in the Midwest. During his six years in that role, Reuben participated in all aspects of the company's business including acquisitions and dispositions, investor relations, asset management, property management and financing. Before he moved to ZRG, Reuben was a partner with Neal, Gerber & Eisenberg, handling real estate and corporate transactions throughout the United States. Throughout his career in real estate, Reuben has been involved with every class of property including office, retail, multi-family, industrial, condominiums, hotels and vacant land.
Reuben received both his Bachelor of Arts degree and his law degree from the University of Pennsylvania. He is a licensed attorney in Illinois and a licensed real estate broker in Illinois and Wisconsin. He lives in Deerfield, Illinois with his wife, Tami. They have two sons and are deeply involved in the Chicago community.